Posted in
Accommodation
@
Nov 17th 2015 8:48am
- By Administrator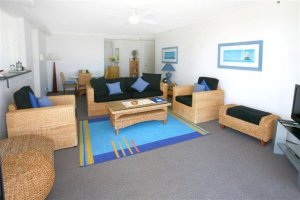 We always want the best for our loved ones. That's why we're to go through hard times to give what we think they deserve. Yet sometimes, we really cannot give what they want because we think it's impossible.

Take travelling as an example. When all of you in the family have decided that you're going on a vacation, some may want to do it some place really expensive and you just cannot afford it. Saying no to them means a lot of pain on your part but that's just how it is, it's beyond your means.

So how about opting in giving them something great but at an affordable cost? For starter, if you're going to the majestic Gold Coast, why not go for Ocean Sands Resort?


Situated in Main Beach, you and your family will surely love our resort. With the suburb sandwiched between the busy and amazing Surfers Paradise and the serene water of Broadwater, you'll adore how you're in a strategic place, meaning there will be more time and cash saved on going from one place to another. Then with Surfers Paradise just on the next suburb, you and your family will be nearby the incredible action in no time. And if you suddenly yearn for tranquillity to release your stress, there's the serene estuary of Broadwater waiting to soothe you with peace and quiet.

Then as if that's not enough for you, our Main Beach holiday accommodation units are offered in Two Bedroom Deluxe, Two Bedroom Standard, Three Bedroom Deluxe, and Three Bedroom Standard Apartments, and if you choose any of our deluxe units, you'll feel lucky because you'll be able to stay in a luxurious yet affordable unit.

Enter either our Two or Three Bedroom Deluxe Apartments, be mesmerised by the simple coloured yet sophisticated looking interiors, and feel as if you've truly checked in an expensive accommodation. All our units are fully self contained with all the facilities you need during your whole stay with us so everyone in your family is guaranteed comfort. Each unit is spacious with fully equipped laundry and kitchen, a big lounge area, an inviting dining area, private balconies with the elegant views of Marina, hinterland, or Broadwater, and bedrooms with cosy beds, the main one with a walk in robe and ensuite.

Aside for that, we also have an outdoor pool, indoor heated pool, and more.

So don't hesitate now and book our affordable accommodation Main Beach at http://oceansands.etourism.net.au/.