Posted in
Accommodation
@
Jul 29th 2015 5:57am
- By Administrator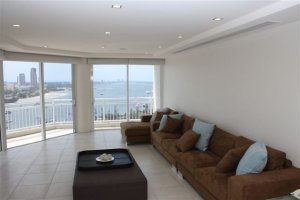 Everybody deserves to have a holiday.Regardless of their status, everybody is worthy of some break from their busy lives, enjoy travelling, and get new experiences. Yes, even our beloved wheelchair using family member or friend deserves that, too.
Are you looking for a wheelchair accommodation around Main Beach? There are a lot of apartments available in the suburb, but only Ocean Sands Resort can give you what you need.

Situated in the middle of the astonishing beaches of Surfers Paradise and the serene waters of Broadwater, our Main Beach family accommodation is perfect for guests who love water activities. And with its lifts, large showers, and spacious apartments, it sure is the best place for you and your loved one with disability to stay.

We have the kinds of apartment that is suited to your needs depending on the number of your company. While all our apartments provide main bedrooms and ensuite, separate bathrooms, fully equipped kitchens and laundry, large lounge, and private balconies with views either of Broadwater, Marina, or Hinterland, they differ with your choice of Standard or Deluxe. Our Two Bedroom Apartments have one queen sized bed and two single beds, while our Three Bedroom Apartments have two queen beds and two single beds when in Standard. But with your choice of Deluxe, you will adore your unit for its elegance and ambiance.

Don't forget about your fitness regimen even if you're some place far. We have a gym in the resort to ensure that you'll get your required exercise throughout your stay.We also have a heated indoor pool as part of your early exercise and an outdoor pool set in the tropical garden for your leisurely swim. You can also bring your family member who uses wheelchair to this and he or she can have fun. Other facilities such as spa, hot tub, Jacuzzi, steam room or sauna, full sized tennis court, and barbecue and entertainment area are also in the resort to make your stay worthwhile.

Our Tour Desk is also available to help you with your bookings and the assistance of your beloved companion to your destinations.

You can book to our affordable accommodation Main Beach at http://oceansands.etourism.net.au/.