Posted in
Local Events
@
Jul 29th 2019 8:42am
- By Administrator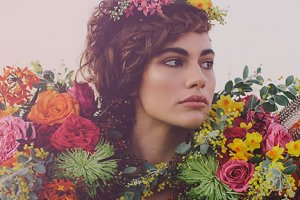 Enjoy the best start to spring 2019 with Main Beach Spring Flower Festival - a two-day flower festival on Main Beach that will decorate the streets with colourful floral decorations, free entertainment and must-see exhibitors.

Book our Main Beach family accommodation to enjoy this festive weekend on the Gold Coast, which will take over Tedder Avenue and the surrounding areas with a whole host of exciting things to see and do. Renowned floral artist Julia Rose will curate the display this year, giving Tedder Avenue Main Beach an eye-catching floral makeover that shouldn't be missed as the spring season makes its arrival.

Marvel at hundreds of different flowers in the streets and don't miss a handful of hands-on workshops, special guest speakers, food and raffle events around Main Beach. Southport Yacht Club and Hot Shott Cafe will be hosting special food tastings and raffles; there will be exclusive floral workshops including Spring Floral Workshop and Whimsical Wall Hanging, plus even more to learn with insider talks from special guests Jerry Coleby-Williams and Linda Brennan.

Main Beach will come to life this spring for Main Beach Spring Flower Festival, making it the perfect excuse to head to the Gold Coast for one whole weekend. Main Beach Spring Flower Festival 2019 will take place on Saturday, September 7 and Sunday, September 8, and you can make sure to enjoy all the festivity with our affordable accommodation Main Beach apartments.

With Ocean Sands Resort, find your ideal stay on Main Beach Gold Coast with our choice of family-friendly 2 and 3 Bedroom Deluxe Apartments. Situated next to Tedder Avenue, you'll be surrounded in all the excitement to come with this year's Main Beach Spring Flower Festival - the must-see Gold Coast event this spring!

Find more information and view our exclusive direct rates - just visit Ocean Sands Resort Accommodation.