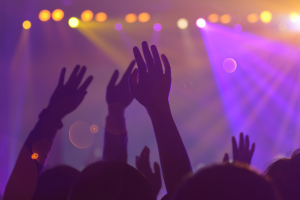 On the Gold Coast, various festivals are coming up soon! Prepare for fun and excitement by gathering family or friends! One of them is ideal for Mother's Day. Some festivals are suitable for both movie and music fans!

Here is your guide to help you attend them all!

Festival on The Farm Mother's Day
May 14
This Mother's Day, go on a wild Australian journey. This must-visit Gold Coast destination, Paradise Country, is where you can learn about the distinctive fauna of Australia, get up close to our beautiful farm animals, and enjoy fantastic Australian Shows.

Participate in the Festival on The Farm on Mother's Day while you're there. Enjoy a day of activities led by Emily Jade, the Hot Tomato Breakfast announcer who is a Gold Coast favourite. Take the whole family to enjoy live entertainment, tractor rides, character meet-and-greets, fascinating animal exhibits, and more!
Banff Mountain Film Festival World Tour
17 - 18 May
The 2023 Banff Mountain Film Festival World Tour is ready to welcome all fans of short films to HOTA, Home of the Arts. The most thrilling short films are in the three-hour celebration of the mountain and adventure sports industries. You can see from the viewpoint of international explorers, runners, mountain bikers, skiers, paddlers, and climbers.

The Australian lineup consists of engaging short films with mesmerising cinematography, thought-provoking plotlines, and heart-pounding action sequences in some of the world's wildest and most remote locations.
Blues on Broadbeach
18 - 21 May
Do you enjoy the blues? The annual Blues on Broadbeach's return will then make you joyful. Blues on Broadbeach began in May 2002 and is one of Australia's biggest free music festivals. The 22nd edition of Blues on Broadbeach will take place from May 18 to 21, with four full days and nights of live blues music. Fans can anticipate various blues-inspired music at this event in the Broadbeach neighbourhood of the Gold Coast. National and international performers will take the stage at the festival on multiple stages and locations across the district. These performances are often free and open to the public.
Rhyme Festival
June 17
Prepare yourself for your kind of festival in June, hip-hop fans. The RHYME Festival is coming to the Gold Coast, where some of the pioneers of Australian hip-hop will perform on stage with some of the top emerging artists in the nation.

Enjoy a great day of music, drinks, and tasty cuisine while sampling the best beverages from the area's breweries and distilleries, which will be on-site offering them. Festival food vendors will offer a wide range of delicious culinary options. Many delectable vegan, gluten-free, and vegetarian alternatives are also available.

Reserve your stay on the Gold Coast today so you don't miss out on the fun. The Ocean Sands Resort is pleased to have you visit us in the centre of Main Beach.

With the exquisite entryway and the romantic atmosphere of our Main Beach holiday accommodation, get ready to be carried away when you check into our Main Beach resort two and three-bedroom apartments. Relax and enjoy the welcoming, carefree atmosphere that Ocean Sands is known for. Explore the area, chill in your air-conditioned apartment or unwind on your private balcony.

Book your affordable accommodation on Main Beach with Ocean Sands!