Posted in
Accommodation
@
Dec 25th 2015 1:54pm
- By Administrator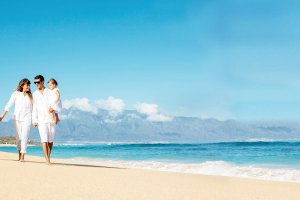 Are you revving up for a memorable summer escapade with your loved ones this Easter? Have your kids been relentlessly telling you that they want to get out and build sand castles on the shoreline of Gold Coast? You can just imagine the inviting waves and the cool winds of Main Beach calling out to you. Would you let this summer pass you and your family by? Of course not, a well-deserved family trip to the sunny side of Australia should be the answer to your wanderlust cravings these days.

But before anything else, you might also want to read on for some quick summer care reminders to get you you and your family prepared for the hottest summer ahead:

Always Have Sunscreen Products Handy. Sun protection formula (SPF) technology is now present in creams, lotions, and hair conditioners that are available in the market. There are also products formulated for kids. To save yourselves from annoying sun burns, rashes, and dry, damaged hair, generously apply these products onto your skin 15 to 30 minutes before you go out.

First Aid Kit. Skin problems, such as: allergies, rashes, and patches of sunburns, especially among kids are common. Rely on your first aid travel kit for some anti-histamines, aspirin, cold compress, and anti-inflammatory creams that prove useful in such cases.

Bring Protective Gear. Too much sun exposure can be bad for you. If you, for some reason, decide to take a long walk along the shoreline, try to rest under a shade from time to time. Better yet, bring an umbrella, or wear coverups and caps, wide-brimmed hats, or shades to shield you from the sun's harsh rays.

Always Hydrate! Remember the 8-10 glasses of water rule. You might even need to drink more to avoid running the risk of dehydration or, worse, a heat stroke.

These are just a few summer care tips to ensure you and your family of a healthy skin and body for a long summer break, especially if you plan on spending most of your days hanging out by the beach.

When it comes to beaches on the Gold Coast, Main Beach is such a beauty in itself. For a memorable Easter with your family, you can rely on Ocean Sands Resort for your Main Beach Holiday Accommodation as your home away from home. Ocean Sands Resort offers roomy yet affordable apartments complete with broadband Internet access, an indoor heated swimming pool, a spa and jacuzzi, a gymnasium, and amiable tour desk staff who can assist you with your travel arrangements.

With our Main Beach 2 & 3 bedroom apartments, there's plenty of room for everyone! Visit http://oceansands.etourism.net.au/ today!