Posted in
Local Events
@
Oct 25th 2016 2:21pm
- By Administrator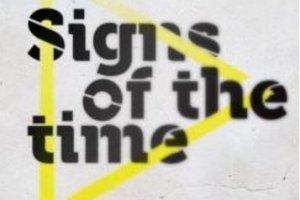 A person who loves art is a person who looks into the inner beauty of things and has a deep sense of understanding on the mysteries of life. Are you this person? Well, if you are, then get yourself ready for a feast of diverse street arts by world-renowned, national and local artists. The ArtCentre Gold Coast will showcase in it's Main Gallery an exhibition entitled "Signs of the Time".

The Gallery-curated exhibit features a wide array of private collections and newly commissioned artwork. The exhibition will display works from urban art megastars including; Banksy's Nola (White Rain); Bambi, Britain's best-known female street artist, and her iconic Amy Winehouse portrait Amy Jade; the godfather of stencil art Blek Le Rat's statement self-portrait The Man Who Walks Through Walls, Iranian street artist A1One's anti-corporation work East Resist and Swoon's social struggle artwork Street Sweeper. The exposition depicts the importance of street art in our society, times and culture and how it changes them.

The Gallery will also showcase original street art commissioned from national and local urban artists including 40/40 Creative, Lorraine Abernethy, Sarah Beetson, Beastman, Shannon Doyle, Claudio Kirac, E.L.K., Fuzellier, HA HA, Libby Harward, Paul Parker, Johnny Romeo, Kiel Tillman, SK412 and Matthew Te Paea.

The exhibit will run from February 18 to the 9th of April, 2017. But wait, the event does not end at an art exhibition! It will also have dance and skate workshops, live demonstrations, art battles, live music and a wrap-up street party. Tickets are free!

This is a perfect event for a hiatus from the busy life at work and invite friends on an artsy getaway. No less than but a short drive away from The Arts Centre, our Ocean Sands Resort Accommodation will ensure you a luxurious and hospitable home for your escapade. The gang can choose from our Main Beach Apartment Accommodation or our Main Beach 2 & 3 Bedroom Apartments. You'll surely want to relax at our tropical outdoor pool and indoor heated pools after a day of dance workshops or partying all night at the wrap-up street party. The group can also keep fit at our gymnasium and tennis court just to shed some sweat and energize the body before heading back to the busy life at work. Or simply kick back and have a friendly barbecue at our BBQ and Entertainment area and discuss the pieces of inspiration gathered from all the artworks at the exhibit.

Just like a beautiful painting, we as a person, are beauty in itself. But if we stress ourselves out on work and career, a lot of people will have less time for us to enjoy the beauty that we can offer. So take a step back once in awhile, and ponder upon the beauty you can offer. Find the peace you need at our Main Beach Apartment Accommodation and Main Beach 2 & 3 Bedroom Apartments, only at Ocean Sands Resort.

If you want the best rates, click on the link and find more information: http://oceansands.etourism.net.au/.