Posted in
Local Events
@
Apr 9th 2019 10:11pm
- By Administrator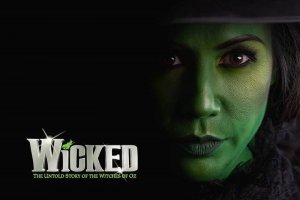 Don't miss Broadway and West End sensation Wicked with an unmissable winter run at Home of the Arts - just a stone's throw away from our Main Beach apartment accommodation.

Published in 1995, Gregory Maguire's Wicked: The Life and Times of the Wicked Witch of the West brought an exciting twist to The Wizard of Oz with brand new characters, adult themes and twists that was met with critical acclaim across the board. In 2003, Maguire's novel was adapted into a musical by Stephen Schwartz and Winnie Holzman, which saw its premiere in San Fransisco go worldwide with a string of successful runs on Broadway and London's West End.

Now a globally acclaimed production hailed as "the untold story of the witches of Oz", Wicked is a must-see musical that retells the story from the side of witches Glinda and Elphaba who meet as sorcery students. Following an encounter with The Wonderful Wizard, both witches are met with a dilemma that shakes the foundations of their friendship and sends them on a journey to change their lives forever.

Bolstered by catchy musical numbers, dazzling costumes and a cast of world-class musical-theatre performers, Wicked is an unmissable Tony and Olivier Award-winning production that spins The Wizard of Oz into new and exciting territory - a must-see for The Wizard of Oz fans as well as first-time visitors to the magical Land of Oz.

This winter, Wicked returns to the Gold Coast with a long-awaited run at Home of the Arts in Surfers Paradise. Don't miss the chance to see this incredible musical direct from Broadway and the West End from June 25 to July 6.

Book your stay near HOTA this winter with Ocean Sands Main Beach.