Posted in
Accommodation
@
Aug 13th 2015 6:01am
- By Administrator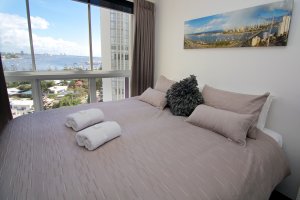 Your wedding day is a one in a lifetime event. It is the one special day when all people will definitely have their eyes on you, give you well wishes, and be happy for you. So it's important that you make it as romantic, mesmerizing, breathtaking, and memorable as possible.
If you want to exchange wedding vows with your partner on the beach, choosing from one of Gold Coast's majestic beaches in a marvellous choice. There's North Kirra, Nobby, or Bilinga beaches if you want some place quiet. Or Narrowneck, Currumbin, or Kirra if you want it to have some surfer's touch. You can also opt for the famous Surfers Paradise for a lot more prestige.
Getting the knot tied on a Gold Coast beach requires an approval from its City Government. With no cost at all, a ceremony done on one of its beaches is limited to a maximum of 50 guests only, and with this number, your wedding will only have a minimal effect on the environment and other people on the beach. Because holding your wedding on one of Gold Coast's beaches is already breathtaking enough, it doesn't really matter if you have a very little number of guests as long as it held on a paradise.

If you are thinking of where to stay for your wedding preparations, Ocean Sands Resort has its doors open for you. With a promise of luxury and relaxation, our Main Beach apartment accommodation will help ease your tension even during your last minute preparations for your big day. We have a heated pool nestled in a tropical garden for a peaceful relaxation, a spa, hot tub, and Jacuzzi to help relieve your weary muscles, a steam room, and a gymnasium and full sized tennis court to sweat all your stress out. For your car, we have a secured underground parking just for it.

Our apartment units spell outstanding comfort. Especially if you choose a Deluxe room, you're sure to expect an ambiance worthy of someone who needs all the pampering there is.

To book to our Main Beach Holiday Accommodation, please go to http://oceansands.etourism.net.au/.