Posted in
Local Events
@
Oct 7th 2012 5:13pm
- By Administrator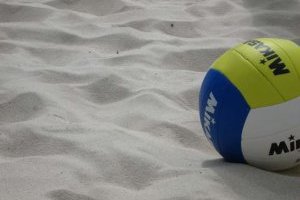 Watch as top beach volleyball teams battle it out on the sands of Surfers Paradise at the Queensland Beach Volleyball Tour.
With most rounds held at the Surfers Paradise beach volleyball amphitheater on the Gold Coast, onlookers will get the best view as they enjoy the hottest summer competition.Spectators can leave the sidelines and jump into one of the competition's other divisions. There is a good game at each round for players of all levels.
The Queensland Beach Volleyball Series has been a springboard for future champions. It has already produced Olympian Lee Zahner and Natalie Cook, along with a crop of top Australian rep players.
On October 21 to 22, head over to Surfers Paradise Beach just a few minutes from our Main Beach Holiday Accommodation for some exciting beach volleyball action.
To find out more, go to www.beachvolleyballgoldcoast.com
To book your stay at Main Beach Holiday Accommodation, visit www.oceansands.com.au