Posted in
Local Events
@
Jun 26th 2016 4:00pm
- By Administrator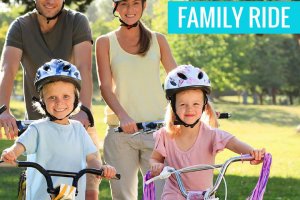 Welcome to a cool family-friendly cycling event on the Gold Coast! Oceanway Ride will be cycling its way to this beautiful side of Queensland on a Saturday, September 3rd. This new annual event hopes to attract thousands of cyclists, families, experienced riders and even first-timers of all ages.

Participants are in for a ride of their lives as they cycle their way through the Gold Coast's magnificent coastlines. The organisers ensure that the riders have fun cycling at their own pace, in a safe and controlled environment. Enjoy the healthy benefits of riding a bike. Embody an active lifestyle while creating new memories with your loved ones and also interacting with the whole community.

Enjoy the string of events that seek to connect all the participants. Check out its fun activities ranging from the Sports & Health Expo and entertainment, to on-stage presentations, and commentary from the legendary Phil Liggett. Ultimately, Oceanway Ride seeks to raise funds for our most iconic and courageous volunteers, the Gold Coast Surf Lifesavers. Learn more about Oceanway Ride's projects and programs by checking out http://oceanwayride.com.au.

Partner your long days ahead with a convenient and comfortable stay at Ocean Sands. Our elegantly appointed yet affordable living spaces lets you and your family experience a relaxing home away from home. Apart from waking up to tranquil mornings, we offer you first-rate amenities to best compliment your much-needed trip to this side of Queensland. Take full advantage of our 24/7 broadband Internet access. Outside, you can start your early mornings with a dip in our indoor and outdoor swimming pools; relax your tired muscles in our a spa or jacuzzi; secure your car within our parking area. Grill your afternoons away with our barbecue facilities; feel free to consult our friendly tour desk staff for expert advice. Don't forget to top your weekend off with a visit to Currumbin Wildlife Sanctuary, shop at beachfront markets, and go for a Gold Coast Sunday Sesh near our broad range of Main Beach 2 & 3 Bedroom Apartments with your family. Visit http://oceansands.etourism.net.au today.
Image Source : Oceanway Ride