Posted in
Accommodation
@
Apr 24th 2014 1:07pm
- By Administrator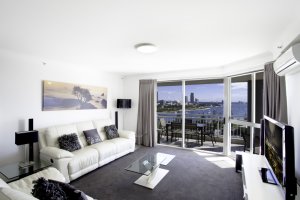 If you are planning to go on a holiday spree with your girl buddies, read on and take these helpful suggestions as to how you could enjoy your Main Beach Holiday Accommodation.

Our holiday accommodation in Main Beach is jam-packed with loads of indoor and outdoor activities that you'll surely love and take pleasure in. We hope that the following great bonding treats will help you take your usual holiday getaway with friends to a different light.

Go shopping and have some scrumptious meals.

Since our apartments have easy access to many shopping centres and food hubs, these two of the most rewarding activities are perfect to pamper and treat yourself. You could pay a visit to Pacific Fair, Harbour Town, The Oasis, and Robina Shopping Centres to grab some designer brands, great shopping finds, classy clothes and dainty accessories, stock up some foods and goodies to be savoured at the hotel, or buy some keepsakes for your loved ones. Indulge in every bite at the most recommended restaurants, steakhouses and bars, great to satisfy your taste buds.

Enjoy our in-house guest facilities.

You may play tennis and boost your self-confidence and self-worth every time you win the game. If most of you are health buffs, you may explore our modern gym facilities. Also, you may have some afternoon dips at our heated indoor and tropical outdoor swimming pools as you go over our hot tubs, spa, jacuzzi, steam room and sauna facilities to relax and unwind.

See, there are really lots of fun and interesting things you can do during your Main Beach Holiday Accommodation with your girl friends. When all you have to do is contact them, set a date, plan and contact us. With our team, you could surely experience bliss and pleasure with your grown-up buddies.

To book one of our standard and deluxe self-contained bedrooms and studios, feel free to visit us at http://oceansands.etourism.net.au/ for immediate assistance.