Posted in
Local Events
@
Mar 11th 2019 11:35pm
- By Administrator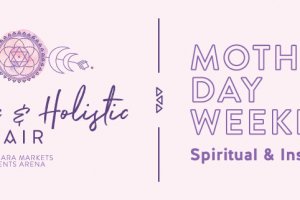 This May near Main Beach family accommodation, the Mother's Day Psychic and Holistic Fair will take over the Carrara Markets for one whole weekend of mothers' pampering, expert readings, markets and more - the perfect way to spend this year's Mother's Day.

Each year, the Psychic and Holistic Fair stops on the Gold Coast to offer locals and holidaymakers with a range of services from the region's best psychics, holistic experts, clairvoyants, astrologists and more. The event enjoys a fantastic turnout annually and is not to be missed for those that are looking to discover new things about themselves, heal and recuperate, and enhance their lifestyle as a whole.

This year's Psychic and Holistic Fair returns to the Gold Coast over the Mother's Day weekend, and it's a great opportunity for sons and daughters to treat their mums to a full weekend of exciting readings, workshops, markets and more. There'll be intuitive readings from psychic experts as well as crystal ball and tarot card readers, plus some of the region's best palmists, astrologists and clairvoyants. There will also be Reiki and reflexology practitioners, yogis and others ready to share their advice and lifestyle practices for two days at the bustling Carrara Markets.

As well as a whole host of services, the Mother's Day Psychic and Holistic Fair will offer a wide range of products and gifts. Browse the market stalls to find natural oils and candles, healing crystals and gems, as well as inspiring lifestyle books, souvenirs and cosmetics.

You can be within a short drive of this year's Mother's Day Psychic and Holistic Fair at Ocean Sands Resort. Book an exciting weekend on the Gold Coast to enjoy this unmissable Mother's Day event on May 11 and May 12.

For more information, just visit Ocean Sands.