Posted in
Local Events
@
Aug 12th 2016 2:36pm
- By Administrator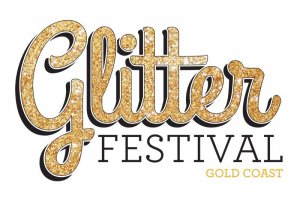 Glitter Festival 2016 invites everyone to embrace diversity. Let this community event celebrate the strides we have gone when it comes to supporting our LGBT+ friends. Holiday goers and residents can expect a potpourri of free and ticketed events curated to suit a wide variety of tastes and lifestyles.

You are invited to appreciate various art forms through events to tickle or ignite your senses and spark debate. We at Ocean Sands Resort are excited to share with you our favourite picks from its lineup of activities:

The Queen of Ireland (The Arts Theatre, October 1, 3, and 5)
Created by Rory O'Neill, get to know the world famous drag queen Panti Bliss in a heartwarming documentary that details her colourful life.

Remembering the Man (The Arts Theatre, October 2, 4, and 5)
Catch a screening of the film about Romeo falling in love with Romeo. Set in a prestigious Catholic boys school in Melbourne 1976, Tim and John will pursue a passionate romance spanning 16 years - a relationship that had remained unfazed even after enduring whirlwinds of disapproval, temptation and separation.

The Saturday Social (Terrace Stage, October 8)
Come one, come all! Everyone's invited to celebrate diversity through a fantastic lineup of eclectic live music and dance performances, plus community stalls, and fun activities.

24 Ways to Say I am Gay (The Space, October 7 and 8)
Immerse yourself in a kaleidoscope of thought-provoking stories about coming out. There will be eight actors who are set to portray a total of 55 characters, in no less than 17 short plays, in a collection of stories that offer the audiences an honest, stimulating and perceptive look at what it means to be gay. The matinee show will feature a post-performance Q&A portion with writer Wayne Tunks

Compliment your Glitter Fest experience with a tranquil escape to Ocean Sands Resort. Because a holiday maker like you deserves only the best, we invite you to choose from any of our spacious, fully appointed Main Beach Family Accommodation deals to provide you with the comfort and security you and your travel buddies deserve.

Plan your Gold Coast holiday ahead by visiting http://oceansands.etourism.net.au. It's fast and easy!
Image Source : Glitter Festival