Posted in
Accommodation
@
Feb 1st 2023 11:16am
- By iLaunch Support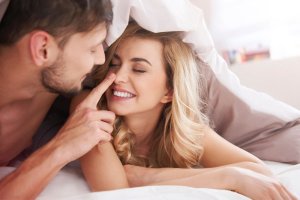 Wrapping paper is not required. Not even a bouquet of roses or a box of chocolates. Pick a day and be ready to enjoy a romantic getaway to the Gold Coast with your special someone!
Relax in the stylish and tranquil Ocean Sands Resort, which provides exceptional comfort. Their Main Beach 2 & 3 Bedroom Apartments all feature balconies with views of the Broadwater, Marina, or Hinterland and a sizable living room with a separate dining space.
Yes! Ocean Sands Resort is between the renowned Surfers Paradise beaches and the serene seas of the Broadwater. Take a morning stroll along Main Beach's breathtaking shoreline or go swimming in its glistening waves to cool off.
It's a true paradise and the ideal location for a holiday with your significant other. Why not visit Tedder Avenue's avenue of outdoor cafes, upscale eateries, and chic boutiques to make you feel even more special? For genuine Gold Coast fun and relaxation, locals frequent this location.
You can arrange a wonderful dinner for Valentine's Day itself. Here are a few great suggestions.
Valentine's Day at Omeros Bros
It's usually a good idea to eat out on Valentine's Day. You must pick a fantastic restaurant to enjoy the cuisine and the conversation. What about dining in a seafood restaurant that has won numerous awards and blends simple meals with a relaxed, casual surroundings?
Omeros Bros is located on the boardwalk of Marina Mirage and serves exquisite food in a waterfront setting. For more than 40 years, Omeros Bros. has run some of the top restaurants in the nation. The historic Paragon Seafood Restaurant, the first seafood-focused restaurant in New South Wales, is where their family's culinary heritage began.
But you may enjoy it here on the Gold Coast on your holiday. In addition to its mouthwatering menu of fresh Australian seafood, Omeros Bros offers a sizable wine selection to go with the Gold Coast's pleasant weather. Indeed, Omeros Bros is the ideal location for your Valentine's dinner.
Valentine's Day Dinner Cruise
There is nothing wrong with going out to eat on Valentine's Day. But why not go on a cruise if you want to experience something more unique with your significant other?
If you're interested, go on a cruise with the professionals. Sea World Cruises, the longest-running cruise line on the Gold Coast, takes pleasure in offering outstanding service, a fleet of contemporary ships, and a sincere passion. Surfers Paradise and Main Beach are two accessible sites from which cruises depart. They have a spectacular cruise planned for Valentine's Day.
You can board the Spirit of Elston on the most romantic day of the year. The chic boat boasts an excellent rooftop lounge where you can unwind and listen to live music while taking in unmatched views of the glittering Surfers Paradise cityscape and notable local sites.
Once you board, you'll be greeted with a glass of champagne and have access to unlimited beer, wine, and non-alcoholic beverages for the duration of your cruise. Dinner is a hot and cold buffet showcasing the freshest local seafood and the best regional flavours, served by the skilled and enthusiastic chef of the trip.
Are you ready to experience these? Book your Main Beach Holiday Accommodation at Ocean Sands resort today!