Posted in
Local Events
@
Sep 26th 2015 2:38pm
- By Administrator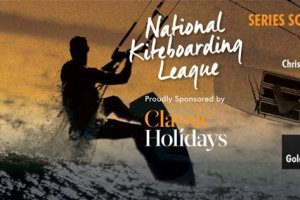 To be sponsored by Classic Holidays, the first ever National Kiteboarding League or NKL will happen in seven series around Australia and New Zealand.

With the first of the whole series to be held in Phillip Park, Main Beach, Gold Coast from November 12 – 15, 2015, start calling all your mates right now and invite them to go to the region to catch the exciting event full of amateur and professional kiteboarders, both male and females of any age.

As a season that will run from this year to 2016, there will be a total of six stops and one final round, and each location will be a four day event.

According to Kiteboarding Queensland & Northern Territory president David De Witt, kiteboarding is a sport that has started making big waves around the world, but sadly, local enthusiasts hasn't gone as far as being professionals yet unlike with surfing aficionados. The showcase of kiteboarding in the event, he said, will therefore uplift the sport and will take it to the next level across the region.

The whole schedule of NKL's tour in Australia and New Zealand is as follows: November 12 – 15, 2015 in Gold Coast, Australia, November 19 – 22, 2015 in Christchurch, New Zealand, December 3 – 6, 2015 in Adelaide, Australia, January 7 – 10, 2015 in Perth, Australia, February 4 – 7, 2015 in Melbourne, Australia, and back to the Gold Coast on February 18 – 21, 2015.

Join this event and get not just the enjoyment, but also the chance to participate as kiteboarding makes a history both in Australia and New Zeland. For registration and more information about this thrilling serial event, you may visit its website.

A four day event means you need an affordable accommodation Main Beach. With that, you're much welcome to stay in Oceans Sand Resort.

Situated in Main Beach's Tedder Avenue, our resort is close not just with the event's venue but also the bustling suburb of Surfers Paradise, where all the best attractions are, and the quiet waters of Broadwater. Also, we are proud of our great customer service, awesome units, and amazing guest facilities, that you'll love your stay with us.

Book our Main Beach apartment accommodation by visiting http://oceansands.etourism.net.au/.