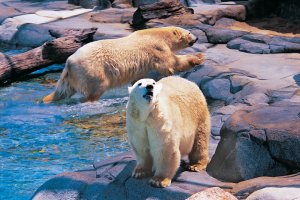 Sea World is an undisputed icon of the Gold Coast entertainment scene, and a must-visit for families on a Main Beach holiday.
The multi-award winning attraction is only a short drive from Ocean Sands Main Beach holiday accommodation, and offers a unique combination of stunning aquarium exhibits, family entertainment shows and world class rides for an unbeatable family day out.
You can begin your deep-sea adventure with an exhilarating ride on the fantastic Sea Viper roller coaster, and then drop by Shark Bay to get up close and personal with the magnificent tiger sharks. Pay a visit to the Dolphin Nursery to learn about the development of young dolphins, take the kids to discover the mini rides at Castaway Bay and visit Polar Bear Shores to meet Australia's only resident polar bears.
There are plenty of great places to stop for lunch, as well as a handful of souvenir and surf-wear shops.
Have fun - don't forget your camera!
For more information, please visit: seaworld.myfun.com.au