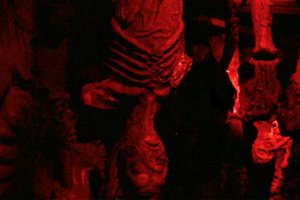 You don't have to be a fan of everything vampire if you're an enthusiast of Dracula. In fact, you don't have to like anything less than Bram Stoker's classic such Buffy the Vampire Slayer and the Twilight Saga. But it sure is worth it to visit tourist destinations with this all time favourite fanged creature's namesake on it, right?

On your trip to the Gold Coast, don't forget to include two Dracula venues on your itinerary. Although not exactly inspired by Bram Stoker's Dracula to the very last detail, you'll surely love the eerie and scary experiences these two can give you.

• Dracula's Haunted House
Because Dracula is always affiliated to anything horror, visit this place located in Surfers Paradise Boulevard to experience one of the scariest you can experience in your life. It has five levels which will ultimately test your courage and guts to the tinniest bit.

The First Level is through the place called Underworld where you'll be chased by zombies and the dead lifesaver bitten by a shark. The Second Level will test your level of phobia where you'll encounter your greatest fears such as pitch darkness, big spiders, and more. The Third Level is the Circus of Freaks where you'll go on a creepy journey to the circus of the underworld and experience being digested inside the human body. Last, the Fourth Level is the Dead Zone where you'll see an Aztec rise from the grave to chase you and a white shark that's try to eat you alive.

• Dracula's Queensland
Off 1 Hooker Boulevard in Broadbeach is where you'll find Dracula's Cabaret Restaurant. You will be transported towards the Theatre of Vampire through the ghost train that will be awaiting you at the entrance. Then once inside, you'll be greeted by the bizarre looking staff and be entertained with burlesque, comedy, and contemporary music for two hours. After the show is the delicious three course meal that will be served you. The interiors of Dracula's Queensland will make you appreciate the real and rare horror collections all over the walls.

For tickets to the Dracula places above, you may visit their respective websites.

Are you looking for a best yet affordable accommodation Main Beach? Then you should pick Ocean Sands Resort as your accommodation provider.

Book our Main Beach holiday accommodation at http://oceansands.etourism.net.au/.
Image Source : Draculas Cabaret