Posted in
Accommodation
@
Aug 5th 2022 2:31pm
- By iLaunch Support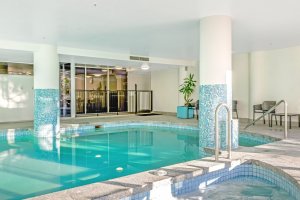 A trip to Sea World is a must for any family visiting the Gold Coast. The premier marine animal park on the Gold Coast is Sea World. The park offers a variety of attractions, including rides and animal displays.
Additionally, reserve a stay at Ocean Sands Gold Coast Resort to make things simpler for the entire family. The accommodation is in Main Beach, between Surfers Paradise's top-notch beaches and the tranquil seas of Broadwater. More importantly, Sea World is only a 4-minute drive away. The resort features the ideal holiday apartment for families.
Main Beach Family Accommodation
The 3 Bedroom Deluxe Apartments at Ocean Sands Resort have undergone a complete renovation and provide luxurious comfort. The main bedroom has an en suite bathroom, a walk-in closet, a separate main bathroom, a fully functional kitchen, and a laundry room.
The 3 Bedroom Deluxe Main Beach Family Accommodation also feature balconies with those competing views of the Broadwater, Marina, and Hinterland, as well as a sizable lounge with a separate dining space. The beauty and ambience of these apartments will far exceed your expectations.
Regarding the bedrooms, the resort's three-bedroom luxury apartments have two double beds, two single beds, or one double bed in the third bedroom. The pricing for this holiday accommodation is for six guests. However, a 7th guest can be accommodated.
But there's more! In addition to its beautiful high-rise residences, Ocean Sands Resorts also offers top-notch amenities that will bring the whole family relaxation and enjoyment.
Why don't you visit the resort's recently updated modern indoor pool during your stay? In this indoor pool, go for a swim and take in the tranquillity. However, if you're eager to soak in the sun, don't be shy to use the outdoor pool set in a tropical setting. Enjoy a morning swim in the glistening outdoor pool encircled by a lush tropical garden. The resort also has a BBQ & Entertainment Area. Make sure to enjoy a hearty meal with family and friends.
Do you wish to unwind even more? The resort features a luxurious sauna and jacuzzi. Even if holidays can be used for adventure and discovering new things, you must also rejuvenate. So, use these conveniences while you can.
And if you don't want to skip your workout, Ocean Sands Resort features a full-sized tennis court and a contemporary gym facility!
Do you intend to visit Sea World in addition to exploring Main Beach?
No issue. Visit the Tour Desk staff so they can assist you in having a completely stress-free holiday. They have a wealth of knowledge, can offer advice, and can even help you with ticket reservations!
Treat your family and yourself to a luxurious Main Beach trip to the perpetually stunning Gold Coast. Reserve a room at the Ocean Sands Resort, close to Sea World and a promenade with upscale eateries, chic shops, and outdoor cafes. In addition, the resort is close to Gold Coast Airport.
Book your Main Beach Holiday Accommodation direct!