Posted in
Local Events
@
Sep 23rd 2018 8:00am
- By Administrator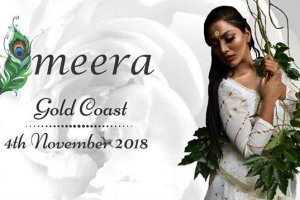 HOTA in Surfers Paradise brings some of the best shows to the Gold Coast each month, and this November will be no exception with the venue's first-ever hosting of Meera and Rockabilly Beats. Put yourself near these two upcoming events at HOTA with our affordable Main Beach family accommodation at Ocean Sands Resort.
Meera
Set in 16th century India and delivering powerful themes of faith and love, Meera - written by Ms Bajaj and created by Wild Dreamer Productions - is much more than any Bollywood movie you've seen before. This touching story follows conflicted a royal Indian princess named Meera who discovers love through faith, and it's guaranteed to pull at your heartstrings before leaving you with a big smile at the end. Featuring bold costumes, multiple styles of choreography, groundbreaking set design, and originally-composed music, Meera is an enjoyable new stage production that's a must-see this 2018. Catch its DEBUT PREMIERE on the Gold Coast this November 4.
Rockabilly Beats
HOTA continues its Dancing on the Green series into November with Rockabilly Beats, another non-stop dance under the sunset to some of the most well-known rockabilly hits of the '50s and '60s. If you grew up loving names like Elvis Presley, Eddie Cochran, Buddy Holly, and Chuck Berry, Rockabilly Beats is sure to get you feeling nostalgic. Taking place at HOTA's Outdoor Stage and parkland area, Dancing on the Green offers a festival-like atmosphere with a full day of dance-worthy songs to get people of all ages jigging along. Best of all, it's free to attend! Get your leather jacket out, grease your hair back, and head to HOTA for Rockabilly Beats on November 17.
Enjoy an excitement-filled break near Main Beach, Surfers Paradise, Broadbeach and more with Ocean Sands Resort. Find more information on our affordable accommodation Main Beach resort by going to https://oceansands.etourism.net.au/