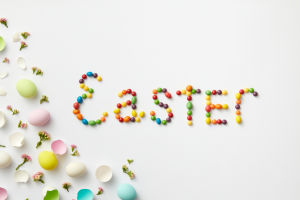 Easter is a season of new beginnings, new life, and hope. It should be a family celebration. You can enjoy Easter-themed goodies, chocolate bunnies and a long weekend. If you carefully organise your Easter activities, your family and friends will enjoy yourselves even more.

Why not spend the Easter holiday this year on the Gold Coast? Take your family to the Gold Coast to relax and enjoy the welcoming atmosphere. You can stay at Ocean Sands Resort to get the whole experience.
Your Family Accommodation
Ocean Sands Resort is your base and entry point for enjoying a Main Beach holiday on the fabulous Gold Coast. The resort offers fully equipped Main Beach 2 & 3 Bedroom Apartments. They all feature balconies with views of the Broadwater, Marina, or Hinterland and a spacious room with a separate dining space. The elegance and ambience at the Ocean Sands resort will far exceed your expectations, and the first-rate amenities there will undoubtedly make the entire family happy.
Tropical Outdoor Pool
Indoor Heated Pool
Spa
Sauna
Gym
Full Sized Tennis Court
BBQ & Entertainment Area
Ocean Sands Resort offers access to several water sports for your enjoyment as it is between the renowned Surfers Paradise beaches and the serene seas of the Broadwater. You could choose to participate in the following activities this Easter.
2-Hour Beginner Surf Lesson for Kids
Get Wet is a pioneer in the making learning to surf enjoyable, safe, and simple for individuals of all ages. The location of Get Wet's lessons is eight kilometres from the centre of Surfers Paradise on the neighbourhood's favourite beach. The Spit offers stunning white sand and clear water, is uncrowded, and has Surfers Paradise's cityscape in the background, making it the safest place to learn to surf.
GC Jet Boat & Parasail
Two activities are available from GC Jet Boat & Parasail. Would you like to soar 400 -feet above sea level to admire the crystal-clear waters of the Broadwater? Then take a parasailing adventure to see the breathtaking panoramic views of the Gold Coast. If you're looking for even more excitement, take a supercharged V8 Jet Boat ride along the Gold Coast's Broadwater with the family.
Easter in the Laneway
Cavill Lane is a fascinating alley worth visiting, especially this Easter. It has many restaurants and offers year-round entertainment, deals, and events. From April 7 to 9, you can experience a lovely Easter on the Laneway.

The Easter Bunny will make a surprise visit to hand out treats. Make sure to capture the moment your kids receive their treats from the Easter Bunny. You also enjoy live music by newcomer Bella Paton on April 8 and 9 from 12 to 2 pm. Afterwards, from 6 to 8 p.m., you can see the following performances:
April 7: Andy V
April 8: Lisa Maps Duo

April 9: Satisvibes
The New Atlantis at Sea World
While you're there, take the family to one of the Gold Coast's finest attractions. Sea World is a marine animal park, an oceanarium, and a theme park. Your journey here will undoubtedly be enjoyable and educational, too! You learn and understand marine animals and aquatic life and ride various attractions at the park's precinct.

Speaking of which, Sea World's The New Atlantis is now open. Leviathan, Trident, and the Vortex, three magnificent and exhilarating thrills, emerge from the depths in this new instalment. Do you have the courage to ride these? Visit Sea World on your Easter getaway.

Plan and make your travel reservations early to make the most of your trip! Book your Main Beach Family Accommodation at Ocean Sands Resort!