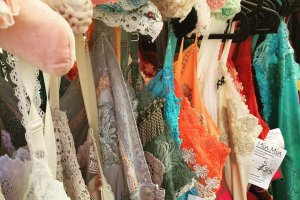 Gold Coast has several attractions to offer besides the breathtaking natural sites. You can enjoy some family entertainment as well as different rides at the famous theme parks. Not to mention, attend events or workshops at The Arts Centre Gold Coast and surrounding areas.

But it should not end there! When you visit Gold Coast, make sure to bring home something that will remind you of your holiday.

Located at the Surfers Paradise Primary School in 42 St Andrews Ave, Isle of Capri Surfers Paradise, you will find the Isle of Capri Markets. The always changing and evolving market brings in several unique finds from lifestyle, produce, home, and fashion every 2nd and 4th Saturday of each month from 8am to 2pm.

The market showcases many local vendors which offers a wide variety of products and services. If you are looking for something to wear, browse their selection of clothing and accessories fit for adults and kids alike. If you want an item you can display at home, you will surely find the perfect one. The market features a selection of antiques, arts, home wares as well as plants and pottery.

In addition, you can also find the best and freshest local produce at Isle of Capri Markets from farm fresh fruit and vegetables to baked goods. For the health conscious, there are a wide variety of organic ice cream; not to mention, organic fruits and vegetables.

Once you've found the items you want to bring home, make sure to try the meals from the street food vans and stalls. If you are bringing the kids, you don't have to worry about them getting bored. There are some free activities as well as jumping castle and pony rides.

Want to visit the market on your holiday? Located just a few minutes from Isle of Capri Markets is Ocean Sands Resort Main Beach family accommodation.

Here at Ocean Sands Resort, you will feel the comfort you deserve. Choose between our two and three bedroom apartments which can either be deluxe or standard. All rooms contain your holiday needs as well as balconies with views of either the Broadwater, Marina or Hinterland. As our guest you are also welcome to use our tropical outdoor pool, indoor heated pool, spa, sauna, and other resort facilities.

Book your affordable accommodation Main Beach here http://oceansands.etourism.net.au/.
Image Source : Isle of Capri Markets