Posted in
Local Events
@
May 8th 2016 1:21pm
- By Administrator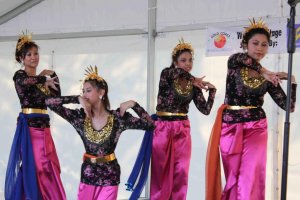 Immerse yourself in a cultural experience unlike any other. Tag your family along to Southport Broadwater Parklands on the 7th of August 2016, from 10 a.m. to 4 p.m. for more exciting family times ahead.

The upcoming Gold Coast Multicultural Festival is bound to showcase cultural diversity, thru its various activities, such as: world-class music, dance, drumming, instrumentals, art and craft, food and cultural Information, plus loads of stalls and rides for everyone. Plus, witness various cultural groups from Africa, Armenia, Australian Aboriginal, Bosnia, Brazil, China, Colombia, Ethiopia, Hawaii, Hungary, India, Indonesia, Italy, Japan, Korea, Saudi Arabia, Maori (New Zealand), Pacific Islander, Philippines, Russia, Serbia, Spain, Tahiti, and Turkey.

Be part of this colourful event as well as help further promote cultural awareness in the community. To learn more about the Gold Coast Multicultural Festival, you may go ahead and check out http://www.goldcoastculturalfestival.org.

Speaking of wonderful days by the fantastic stretches of beaches, we invite you to come and stay at Ocean Sands. Each of our elegantly appointed yet affordable living spaces lets you experience a relaxing home away from home. Apart from waking up to tranquil mornings, we offer you first-rate amenities to best compliment your much-needed trip to Main Beach. Take full advantage of our 24/7 broadband Internet access. Outside, you can start your early mornings with a dip in our indoor and outdoor swimming pools. Relax your tired muscles in our a spa or jacuzzi. Work up a sweat in our well-equipped gymnasium or tennis court. Secure your car within our parking area. Grill your afternoons away with our barbecue facilities. Feel free to consult our amiable tour desk staff who can thoroughly assist you with your bookings. Enjoy these and so much more on your next visit to this part of Queensland.
Conclude your weekend with a memorable Gold Coast Sunday Sesh near our broad range of Main Beach 2 & 3 Bedroom Apartments with your family and buddies.

To book your stay now, visit http://oceansands.etourism.net.au. We at Ocean Sands look forward to having you over.
Image Source : Gold Coast Multicultural Festival