Posted in
Local Events
@
Sep 10th 2018 8:00am
- By Administrator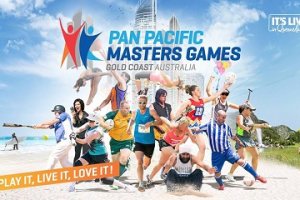 Play it, live it, love it!
Show off your talent and sportsmanship with the return of the Pan Pacific Masters Games this November. Held every two years on the famous Gold Coast, this momentous multi-sport event sees over 13,000 participants from more than 30 countries stop by to compete in a huge array of fun sports and games. Take part or be in the centre of all the action this year with our Main Beach apartment accommodation.
No matter what sport you play or how good you are, the Pan Pacific Masters Games welcomes all to join in the fun. Over 40 sports take over the Gold Coast during this popular event, which brings to life multiple venues and locations across the much-loved coastline destination for a solid 10 days of jam-packed sporting action. This year's Pan Pacific Masters Games - returning after a successful 2017 event - is all set to be the best yet, and it's not to be ignored for those with a passion for sport and competition, as well as those looking to get fit for summer!
Just some of the sports and games the Pan Pacific Masters Games will be hosting this year include Athletics, Boxing, Cricket, Diving, Enduro, Equestrian, Football, Golf, Rowing, Rugby, Shooting, Swimming, Table Tennis, Volleyball, and heaps more. The only requirement to take part is a minimum age for each sport, allowing amateur and professional athletes of all levels to show off their skills.
To top it all off, the Pan Pacific Masters Games hosts live entertainment every night over the 10 days, with big names Killer Queen, The Koi Boys, Lisa Hunt, Magic Carpet Ride, and Emma Lancaster already on the lineup!
The Pan Pacific Masters Games will be taking place around our Main Beach holiday accommodation from November 3 to November 10 - get raring to go by booking your stay with us today at https://oceansands.etourism.net.au/