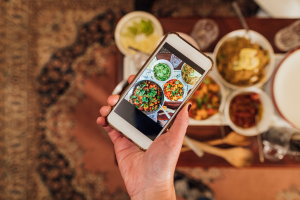 You can spend your time away at Ocean Sands Resort at Main Beach, Gold Coast. The opulent and tranquil Main Beach holiday accommodation is conveniently on Tedder Avenue. Locals visit Tedder, a boulevard known for its chic shops, outdoor cafes, and upscale restaurants.
Would you like to check out the local cuisine? New restaurants are nearby, so you'll be in for a surprise.
The Winey Cow
The restaurateurs Cam and Jill Henderson are the creators of The Winey Cow. It was established in 2014 in Mornington, on Victoria's breathtaking Mornington Peninsula, with a box of straws, a communal table, and an inspiring idea. On the Queensland coast of Main Beach, Mornington's sibling venue debuted nine years later.
If you enjoy brunch with a mimosa, The Winey Cow is perfect. The brunch spot strives for perfection. The multi-award-winning restaurant, whose Mornington location was previously named Cafe of the Year in Victoria & Tasmania and Best Breakfast Restaurant Victoria. As brunch champions, they take pride in their beautiful locations, incredible food, and welcoming service.
Vanitas
If you want to try one of the top fine dining restaurants on the Gold Coast, Vanitas, Palazzo Versace's Italian restaurant, has reopened after twelve months.
Vanitas, the AGFG Hatted Restaurant, is inspired by the legacy throughout the Palazzo Versace Palace. The menu comprises starters, pasta dishes, main meals, sides, and desserts made using fresh, locally sourced ingredients. A tasting menu with matching wines will also accompany this dinner. The menu changes seasonally and includes a daily special, but a few fundamental aspects will consistently deliver a memorable dining experience.
Rosé Gelateria
Remember to enjoy some dessert! Rosé Gelateria, who opened its first store last year, is already growing into its second site. The second Rosé Gelateria, located in the centre of Main Beach, is just as stunning as the first, with luscious dusty pink colours, flashes of white and gold accents, and elegant booth-style seating.
Their delectable gelato selection includes 32 artisan Artisan flavours. Are you looking for vegan flavours? All sorbets are vegan and rotate vegan chocolate and hazelnut flavours. They not only serve great in-house gelato, but they also create some of the best coffees on the Gold Coast!
Do you like coffee, loose-leaf teas, or cold-pressed juices? They have those, too! You may drink coffee made from Picasso Baby by Paradox Coffee Roasters. Do you like it cold? Try their Iced Coffee with vanilla bean gelato plus vanilla syrup. Or, try their green tea sencha with jasmine and rose.
Stay at Ocean Sands Resort
Aside from enjoying an outstanding meal and a relaxing drink in one of Main Beach's cafés, restaurants, or bars, there is enough excitement and entertainment to keep you entertained. And what better way to unwind and reflect on the day's events than in a beautiful, large apartment with breathtaking views?
With the magnificent entrance and the romantic atmosphere of our Main Beach apartment accommodations, get ready to be carried away when you check into our Main Beach resort two and three-bedroom apartments. Enjoy our first-class amenities, unwind in your air-conditioned apartment or relax on your private balcony. The decision is yours.
Book your affordable accommodation in Main Beach today!