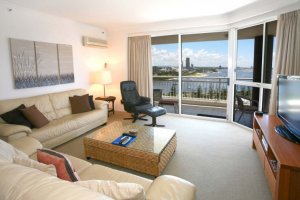 Family holidays usually require some careful planning especially that you have to consider the expenses, family-friendly destinations, and of course, an accommodation that will address the need for space and budget needs of a family of four or more. Whether you'd like to explore the wildlife and introduce the kids to some rare and amazing animals, brave the exhilarating rides at a theme park, frolic on the beach all day, or pamper yourself at a spa or a relaxing massage, there are loads of great options for the whole family while holidaying on this beautiful island.
If you're the type of family who always seek new places to travel every year and include Gold Coast in your list of holiday destinations, then you'll certainly have to organise your travel itinerary and make sure to maximise your trip by picking the most interesting places that the kids and the rest of the family would like to visit. And of course, make sure to secure your reservation at a family-friendly resort or hotel that will give you a restful and relaxing island retreat.
Perfectly located near many of the island's most favoured destinations for families and all types of holidaymakers, Ocean Sands brings you close to the beautiful beaches of Surfers Paradise and Broadwater, where you can enjoy swimming, surfing, lounging on the shores or playing on the sand all day. Apart from exciting beach activities, you can also head on the world-class amusement parks and modern museums that the kids and the whole family will surely enjoy.
Our Main Beach Family Accommodation features two-bedroom and three-bedroom apartments that all come with their own en-suite and walk-in robe, a separate main bathroom, fully equipped kitchen and laundry. Each apartment also has a large lounge with a separate dining area, and balconies with views of either the Broadwater, Marina or Hinterland.
For families to make the most out of their stay at our Main Beach Family Accommodation, we also have modern facilities available for their pleasure and convenience such as the tropical outdoor pool, indoor heated pool, spa pool/hot tub/jacuzzi, steam room/sauna, gym full-sized tennis court and barbecue facility and entertainment area.
Make Gold Coast your next family holiday destination and stay at Ocean Sands to experience the best that the island offers.
To get the best rates and special deals, visit our website: http://oceansands.etourism.net.au