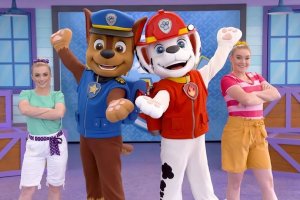 Main Beach is one of the best Gold Coast destinations, packed with exciting things to do from the moment you arrive! With us at Ocean Sands Gold Coast resort, here are 7 things you can do within minutes from our luxury Main Beach 2 & 3 bedroom apartments:

1. Paddle on Main Beach
Reach Main Beach in a short walk then hop on a paddle-board to soak up the best view of the Gold Coast. From the tall buildings in Surfers Paradise to where the coastline curves outwards at Coolangatta, you'll have your breath taken away by the incredible view, with South Stradbroke Island also visible north of Main Beach.

2. Dine at Tedder Avenue
Our location on Hughes Ave is right next to Tedder Avenue - an unmissable Gold Coast dining hotspot. With Ocean Sands Resort, you'll never short of somewhere fun to grab a cocktail or tuck in on your holiday!

3. Visit Sea World Marine Park Gold Coast
Sea World is located on Main Beach, so after sunbathing, make sure to visit this world-class marine attraction. From turtles to sharks, Sea World Gold Coast has lots to see up-close, in addition to seal feeding encounters that you'll remember long after your visit.

4. Reach Gold Coast Sand Pumping Jetty
If you're feeling adventurous, take a stroll to the northernmost point on Main Beach to find the Sand Pumping Jetty. This popular fishing spot also doubles as a great lookout - not to be missed if you're looking to capture a photo in front of South Stradbroke Island.

5. Picnic in Doug Jennings Park
Near the Sand Pumping Jetty, head to Doug Jennings Park for the best place to unwind on Main Beach. For a memorable holiday moment, pick a picnic to enjoy at the water's edge, complete with a view of Wave Break Island and Runaway Bay.

6. Shop at Marina Mirage
Marina Mirage is a 3-minute drive from our Main Beach holiday accommodation, providing all your shopping and pampering needs under one roof! Shop for fashion or enjoy a luxury massage, then dine with a view of the marina in one of the superb waterfront restaurants.

7. Hire a Jet-Ski
Main Beach Gold Coast is where you can snatch the opportunity to hop on a jet-ski! Gold Coast Watersports and Jet Ski Safaris are located near Sea World, both offering a thrilling jet-ski adventure that is sure to become one of the highlights of your Main Beach holiday.

Enjoy the above and more with Ocean Sands Main Beach Resort - start your holiday plans now by viewing our Main Beach Apartment Accommodation.