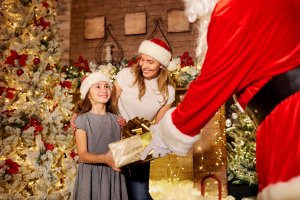 Christmas is coming up quickly. Are you set to go? If not, you should start making plans immediately because time goes by fast. You should have chosen where you are spending this beautiful time of year by now if you want to prevent issues and other problems.
Let us assist you in choosing since the holiday season is about giving gifts and helping others. On the Gold Coast, you are most welcome. You may find amazing adventures there year-round, making it a fantastic trip for any time of year. However, you'll be relieved to hear that summer in Australia occurs in December and February if you're a beach bum and haven't had a chance to visit because of work.
1. It's Summer on the Gold Coast
Start your getaway by exploring the beautiful beaches. Queensland has an abundance of beaches. The Main Beach's breathtaking coastlines run two kilometres from The Spit, the Gold Coast's northernmost spit of sand, to Narrow Neck, the northernmost point of Surfers Paradise.
Lifeguards are on duty year-round at this surf beach, but because of the rips and occasionally dangerous surf, it's better left to experienced swimmers or those who only want to dip their toes in the sea. Nevertheless, because of its broad shore break, Main Beach is very well-liked by surfers and is usually quiet if all you want to do is spend some alone time with a good book.
Australia's largest and best water theme park is another fantastic place to take the family. The hours of operation for Wet'n'Wild Gold Coast are October 17 through December 24 and December 26 through January 21. This season, make the most of the excellent facilities providing mild, moderate, and intense excitement.
2. Mayor's Christmas Carols is Back
The City of Gold Coast's Mayor's Christmas Carols, now in its 12th year, will take place on December 2 at HOTA Parklands and the HOTA Outdoor Stage. With hosts Amanda Abate and Steve Titmus of 7NEWS Gold Coast and Emily Jade O'Keeffe and Galey of 1029 Hot Tomato, the event will start at 6 p.m. and end at 9 p.m. with a fireworks finale that will brighten your night!
Although admission to the event is free, tickets for the HOTA Outdoor Stage are available starting November 20. The gates open at 4 p.m. Those who want to see a show can also access the HOTA Parklands. In addition to free family entertainment and food trucks, the event will be live broadcast on screens around the lake.
3. You Can Experience a White Christmas
The biggest parade ever, along with an annual stunning Christmas extravaganza, is coming! Warner Bros. Movie World becomes a magical winter wonderland with music and enchantment on select December evenings.
Because they sell out quickly, get your ticket in advance. All would love the Warner Bros. Movie World White Christmas. There are several festive areas to discover and take part in. You may see the most noteworthy Christmas Parade ever, go on rides at night, and interact with Christmas characters. Remember, the White Christmas Parade starts at 8 p.m.
You can even enhance the magic of your evening by participating in extra experiences like Mrs. Claus' Christmas Feast, Santa Meet & Greet, and Elf Club.
Treat yourself to a spectacular Main Beach holiday at Ocean Sands Resort to make the most of your trip. Located between the serene waters of the Broadwater and the world-class beaches of Surfers Paradise, Ocean Sands Resort offers Main Beach family accommodation at a reasonable price point while giving guests access to a wide range of Gold Coast activities, excitement, and entertainment!
Book your Main Beach Holiday Accommodation at Ocean Sands Gold Coast now!